Today I am pleased to welcome talented fantasy author (and social media maven!) Ralene Burke, who is here with a fun "interview" with one of my favorite characters from her novel, Bellanok: The Reluctant Savior, which is a delightful and unique offering among Christian fantasy novels.
Here's a little bit about the book to wet your reader-whistle:
 A haven for myths and legends . . . until evil discovers a way in.
With evil darkening the mountains to the north, the fairy queen, Fauna, must journey from the island realm of Bellanok to the modern world to find the man the Creator appointed to save their kingdom. A man she has been dreaming of her whole life. Brian is a down-on-his-luck pastor on the verge of giving up on God. He's tired and frustrated–a failure. No sooner does he make a decision that jeopardizes his career than an unusual blonde woman shows up and tries to convince him he is some kind of savior. Fauna must open Brian's eyes to a different reality, and Brian needs to embrace the haven's secrets. If neither of them succeeds, Bellanok will succumb to evil and the world will lose all trace of innocence.
Interview with a Dragon
Guest Post by Ralene Burke
Interviewer: Well, folks, it's been confirmed. We have our first official visitors from Bellanok. And joining us today is Roman, a dragon and Guardian of the queen of Bellanok. Thank you for being here.
Roman: (grunts)
Interviewer: Uh—right. Let's get to the questions. Sources say that you are a dragon, but you look rather human to me. Do you switch between being a dragon and a human often? How?
Roman: Magic. I only switch when necessary.
Interviewer: What's it like being a human?
Roman: It's like wearing a suit that is 3 sizes too small.
Interviewer: Tight fit then.
Roman: (blank stare)
Interviewer: Tell us what it's like working for the Queen of Bellanok?
Roman: Fauna is a capable and insightful leader. If it weren't for those pesky dreams about a certain human …
Interviewer: Dreams?
Roman: Nevermind.
Interviewer: Obviously this is your first time in the good ol' US of A. What do you think so far?
Roman: I'd rather not say. (leans forward) What's the deal with the smells? Every street has different, conflicting scents. They are not even enticing! Except steak. Steak is good.
Interviewer: (looking a little disturbed) Well, I guess each person has their own preferences. No one thing can please everyone.
Roman: (rolls his eyes) Humans.
Interviewer: Getting to the more serious side. I understand your home is in danger.
Roman: It is.
Interviewer: Is that why you fled? Are you trying to keep the queen safe?
Roman: Fled? As is run away like a coward? (stands) I am no coward. If it weren't for our mission, I would never have left

Bellanok

. I am a warrior.
Interviewer: (cowering a little himself) Pardon me, I just assumed.
Roman: That is the problem with

you

humans. You don't think. You just react. (stalks around the set)
Interviewer: I apologize. Please, sit down. Let's move on to another question.
Roman: I will sit when I want to sit. You, human, do not get to order me around like a common animal.
Interviewer: Well, I—
Roman: I should have never agreed to this. We are just wasting time.

Time

that is better spent seeking out the savior.
Interviewer: Savior?
Roman: (narrows his eyes at the interviewer) You are not privy to such information. Be gone with you.
Interviewer: (looking a little angry) But this is my show.
Roman: Indeed. (walks off set)
Interviewer: Well, that was Roman—the dragon—with a fiery temper to match.
(red fog drifts across the set and then begins to clear)
Interviewer: Wait. What is going on? No!
(fire blazes across the set)
Interviewer: I said I was sorry!
Ralene: Well, sorry, folks. Sometimes Roman can be a bit tough to control. Maybe we'll try to get more out of him another time. In the meantime, check out Bellanok: The Reluctant Savior on Amazon! Available for Kindle or in paperback.
Roman: I'm not difficult. It's

you

huma

ns.
Ralene
: Right. Whatever you say. Next time, I'll make you wear a dress.
Roman: (growls)
Ralene:
Don't you growl at me. It's not my fault you agreed to this interview. Yeah, don't look at me like that. Sticks and stone may break my bones, but imaginary characters will never hurt me.

(sticks out tongue) I mean—uh—you can check out the rest of the blog tour and enter for a chance to win one of the paperbacks on my website! Thank you for having us on your blog, Serena!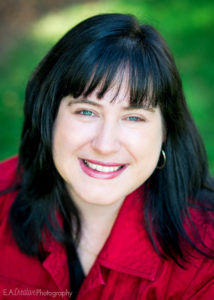 About the Author:
Whether she's wielding a fantasy writer's pen, a freelance editor's sword, or a social media wand, Ralene Burke always has her head in some dreamer's world. And her goal is to help everyone SHINE BEYOND! She has worked for a variety of groups, including Realm Makers, The Christian PEN, Kentucky Christian Writers Conference, and as an editor for several freelance clients. Her first novel, Bellanok, is available on Amazon!
When her head's not in the publishing world, she is wife to a veteran and homeschooling mama to their three kids. Her Pinterest board would have you believe she is a master chef, excellent seamstress, and all around crafty diva. If she only had the time . . .